I Am The Messenger by Markus Zusak    If you prefer the old school version with a physical paper book like the founder of They Shall click here.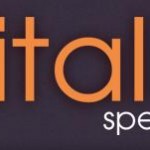 I read a book today. I couldn't help myself. I asked someone if the author of The Book Thief had written anything else and if it was good. She said she he did and she liked it even better. So I downloaded it and started reading. I didn't stop until I was done.
It is a very good book about an ordinary guy with an ordinary life with ordinary friends. They are floating through life until they get involved with an attempted bank robbery. Ed picks up a gun and becomes a hero. But that is not the end. Ed then receives a playing card in the mail with a message for him. Ed finds his life during the journey that is this book.
I highly recommend this book!
Books like this