Lemon Tart by Josi Kilpack                              share this link  http://www.theyshallwalk.org/?p=1911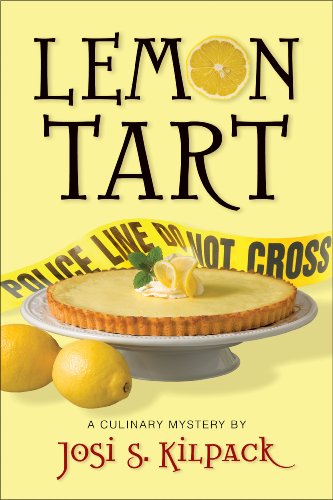 My mom and sister recommended this book to me. I was a little skeptical because sometimes these "Cozy" mysteries are too cozy for me! But I really loved this one! It was not too cute and had enough substance! I liked the characters, enjoyed the plot and story and was surprised by a few twists!
This is the first of this "series" with cooking aficionado-turned-amateur detective, Sadie Hoffmiller, trying to solve the murder of Anne Lemmon, her beautiful young neighbor – a single mother who was mysteriously killed while a lemon tart was baking in her oven. At the heart of Sadie's search is Anne's missing two-year-old son, Trevor. Whoever took the child must be the murderer, but Sadie is certain that the police are looking at all the wrong suspects – including her!
It turns out much different than you are suspecting so beware and have fun!
As soon as I finished I went straight to Amazon and bought the next one…English Triffle
http://astore.amazon.com/theyshallwalk-20/detail/1606410504
Other books by Josie Kilpack