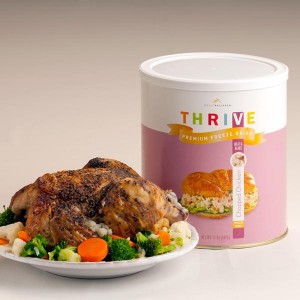 http://www.theyshallwalk.org/?p=1600                  copy to Facebook, twitter, google+ etc.
Buy Food and Fund They Shall Walk.
That's right, you do not have to give until it hurts anymore, just buy food you were going to buy and eat anyway and They Shall Walk will be paid directly by the source of the food.  You have two ways to participate in the Food Fund Raiser online:
ONE: Amazon Fresh online referral fees (about 4% and up)
TWO: Food Life online referral fees  (10% and up)
Easy as 1, 2, 3… click, buy, eat and the companies affiliate referral program will do the rest.
If you usually buy $600 per month in groceries you can easily redirect $400- $550 of that to one of these online referral sites and every time you buy groceries and eat or feed your family and friends you will be helping one of your favorite non profits: They Shall Walk.
If you have another non-profit in mind they can earn money and there is an additional referral fee that is also paid to They Shall Walk.  Imagine you are already supporting one of the big multi-million dollar non-profits; like the lung one or the American ******* society etc… If they add an affiliate program through They Shall Walk then both non-profits will benefit.
Look at option TWO: Food Life (it is the most equitable)  When the other non-profit sets up a referral site that is linked to TheyShall Walk… that non-profit will earn 10% and They Shall Walk will be paid 2% for every dollar that is ordered.  Think about it, if you can not give $  that you used to give every year you can now direct your grocery money through these online portals and your favorite non-profit will benefit.  You do not pay anymore, you just click and purchase.
$600 a month in groceries is $7200 per year …. 10% earnings could be $720
$400 a month (2 thirds of the groceries) is $4800 per year …. 10% earnings could be $480 in support
or $200 a month (just 1/3 of the food budget) is $2400per year …. 10% earnings could be $240.
2% would be less and obviously the 20% from amazon ebooks is more
The point is that you do not have to give you just have to buy.  Please keep giving if you can.  If you are in a situation where you can not give anymore than please consider the affiliate shopping model.  You can get some amazing deals and help your favorite non-profit.
Here are some examples:
Roast Beef The cooked dices in THRIVE Roast Beef will provide the hearty flavor you're after. They're excellent in vegetable stew and offer a quick solution on a busy day as part of a beef fajita.Ratio of FD vs. Fresh:2 1/2 C. FD Roast Beef + 2 C. Water = 1 lb. Fresh Roast Beef
 ChickenThat's right, you do not have to give until it hurts anymore, just buy food you were going to buy and eat anyway and They Shall Walk will be paid directly by the source of the food.  You have two ways to participate in the Food Fund Raiser online
One Year Food Supply for Family of Five with 25 year shelf life.$6,292.99This package will also accommodate ten people for up to six months and two people for up to two years.Total Calories: 2,803,995 (approximately 1,536 calories per person per day)

Package includes 2 Harvest 72″ #10 Food Rotation Systems and #10-sized cans
Save these links or copy and paste them into your browser and make a book mark for Amazon and Food Life
Amazon    http://www.amazon.com/?_encoding=UTF8&tag=theyshallwalk-20&linkCode=sb1&camp=212353&creative=380557/
Food Life http://www.foodlife.shelfreliance.com/home   Food Life