http://www.theyshallwalk.org/?p=1644
Igus recently put on a "Traveling Trade Show" where they bring the trade show booth and some food to our shop space.  We used this opportunity to occupy the new North Lab before it gets opened in October.  Plenty of room for them to set up and lots of hands on for the crew.  Engineers, interns, volunteers, and fans all had a chance to handle the samples and get detailed questions answered.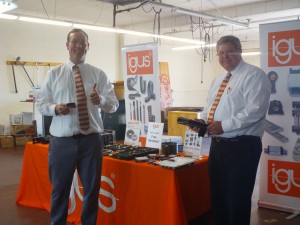 One of the things I was interested in finding out about had to do with the temperature ratings for the products.  Amazing that most of the product has a "self extinguish" function built into the make up.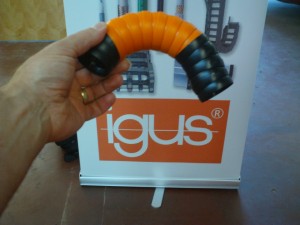 These flexible conduits can make the wire harness and hoses on the LIFESUIT look very nice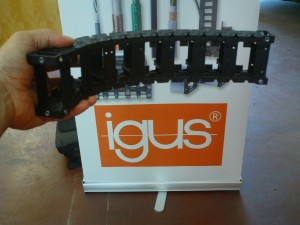 Igus reps left us with a bunch of samples to use in our research.  They will be sending additional samples as we request them.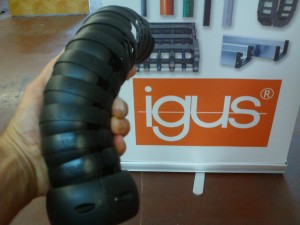 Large and small flexible conduits have strategic openings to allow wire and hose pass through.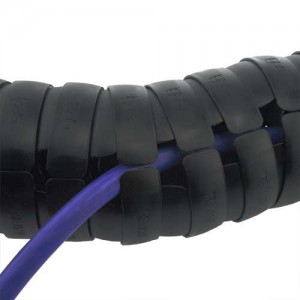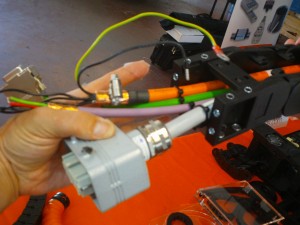 Hoses, cables, and wires all have stress relief mounting brackets placed through the system.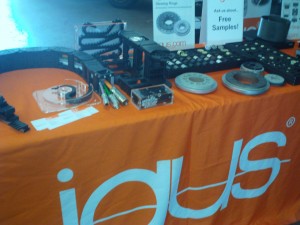 Igus has self lubricating bearings that are clean room safe.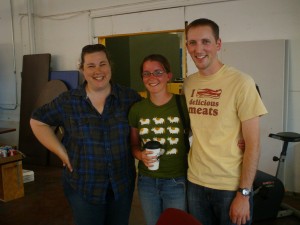 People is what it is all about.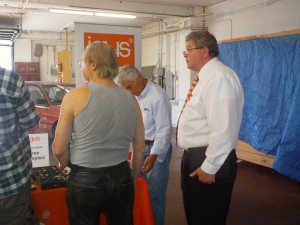 Lots of Q and A.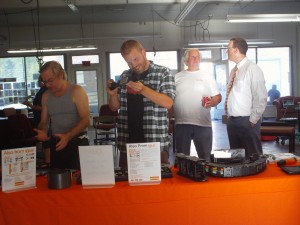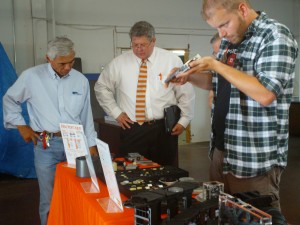 for more information check out http://www.igus.com
Look for it on the new version of the LIFESUIT and in the new lab.